The 4 children's books along with a teachers guide are soon to be on sale! Published by Eschia Books; Each book is written in Cree SRO (Y Dialect), Syllabics and English.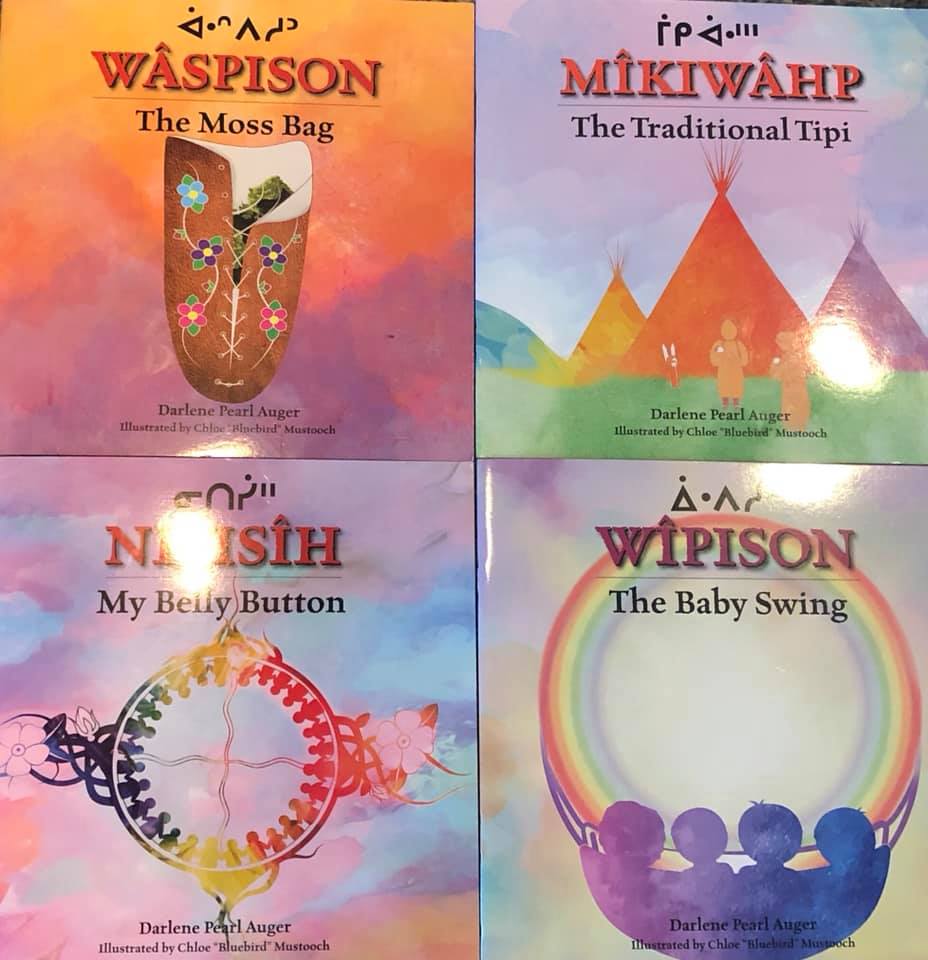 YOUNG ADULT/CHILDREN
The Little Women's Lodge kit is an exciting new resource designed to help children learn about traditional parenting roles and responsibilities. At the same time, they are learning Cree language, story, and singing.
By Shirley Byers Issue 75, Fall/Winter 2019/20